Originally published in WHOA Woman Magazine
To the sweet, sweet mamas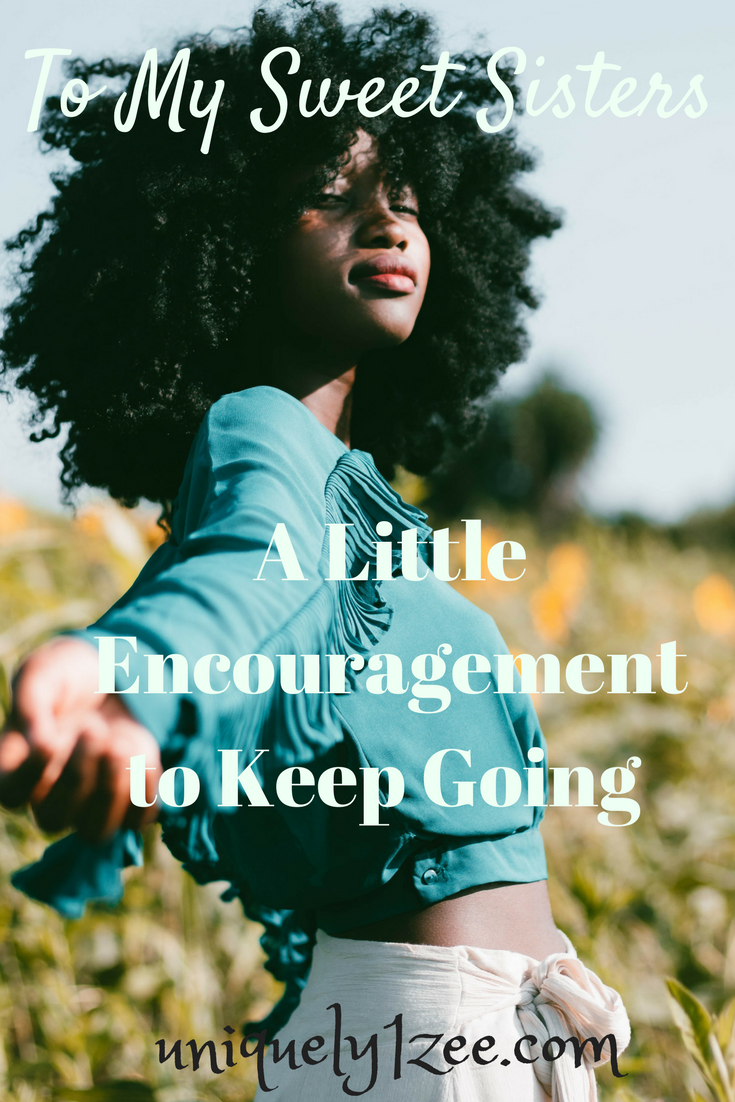 Single mom, new mom, the mom who longs to be, mom in the middle, mom that feels so lonely, hurting mom, crying mom and  tired mom, to the caregiver, chauffeur, nurse, counselor, encourager, back rubber,  the chef, and the storyteller,
To the cheerleader, the before and after school greeter
To the tear wiper, rear wiper and to the one affectionately called  "Mommy"
And, to mom's in every land – to the dear sweet mama who feels she can no longer stand, mom at the hospital waiting for the last breath, mom on her knees, mom whose experienced oh so much death and has wept and wept, the mom who is crying out why and Oh God, please!
To the Sarahs, Esthers, and Rahabs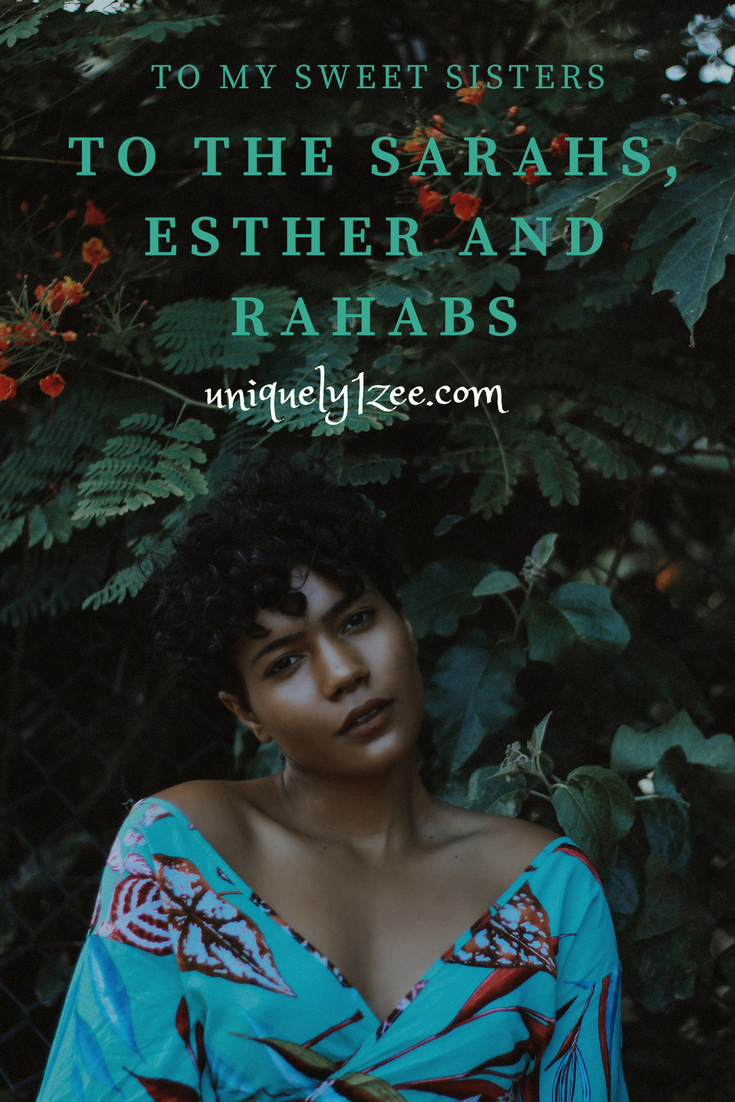 To the Eves, the Hagars and Deborahs
Tamars and Dinahs
To Tabithas, Orpahs,
Marys and Elizabeths
To the one who remains nameless
To the one who feels ashamed and downtrodden
Don't you give up cause we've got your back
We're all here beside you to take up the slack
Peel off the old, step into the new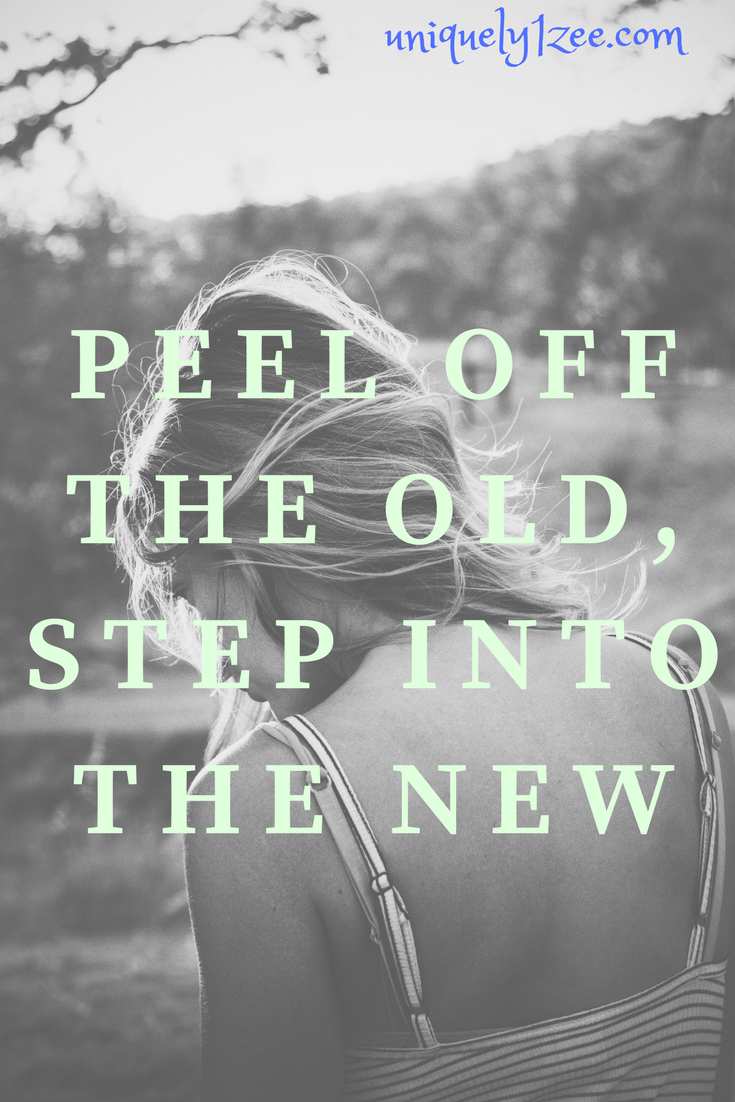 Be encouraged my sister, you are not alone
Reach out, reach out, your situation is not too far gone
You don't look like me and I don't look like you, yet there is a bond that draws us closer than glue.  Let's stop the fighting and not be fooled
And, let's stop the hating, the comparing, and even the faking
Let's band together
Let's be perfectly real
My sweet, sweet sister let's proclaim a deal
A deal to come alongside one another and lift each other up
You help me and I'll help you
With God and one another we can make it through
Grab a sister, hold her hand – listen my sister we must help her stand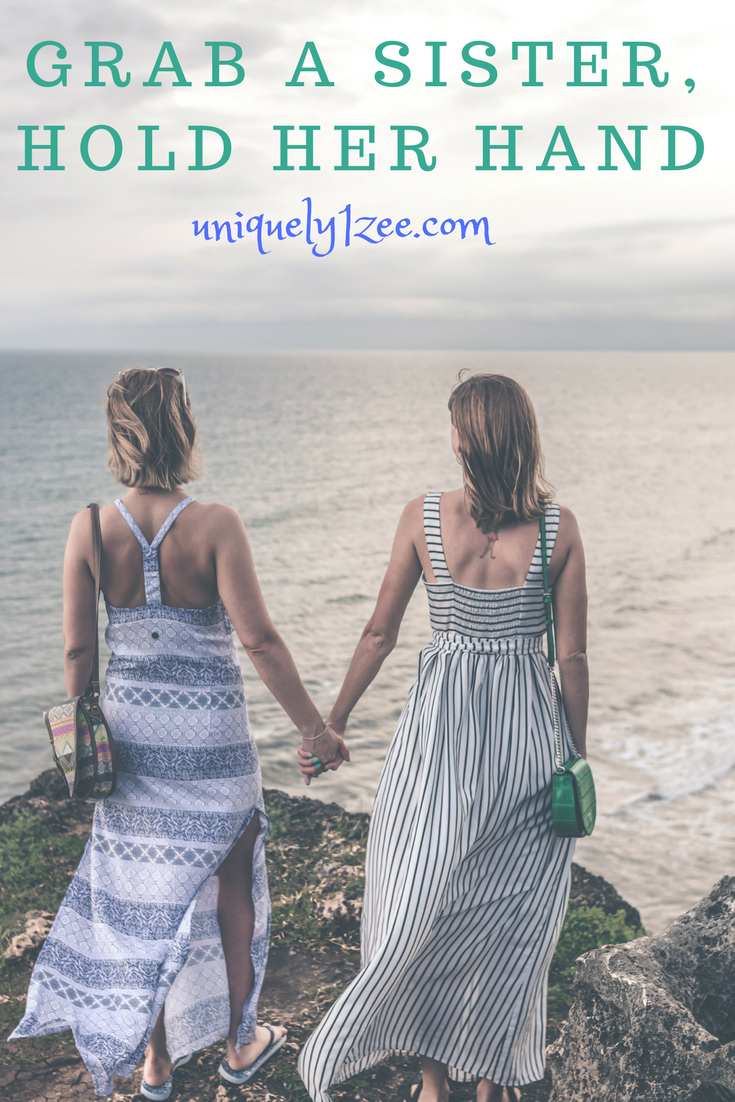 Reach out, reach out,  stretch forth your hand
Sweet sister, we've got your back
We'll help you stand
Put on your gloves, your fighting gear
Now bounce around and hear the cheers
Put on your oxygen mask, take care of you
If you don't there's so much you won't be able to do
Remember, breathe some fresh crisp air and every day you can, get plenty of sleep
Say your prayers and express gratefulness, Be still and get refreshed
Now, you're ready to face the day, with a great big smile on your beautiful, sweet face.
God and other moms are cheering you on saying, girl, you got this, get up – go on!
Cheering you on Sweet, sweet mamas, sweet sisters!
We have your back!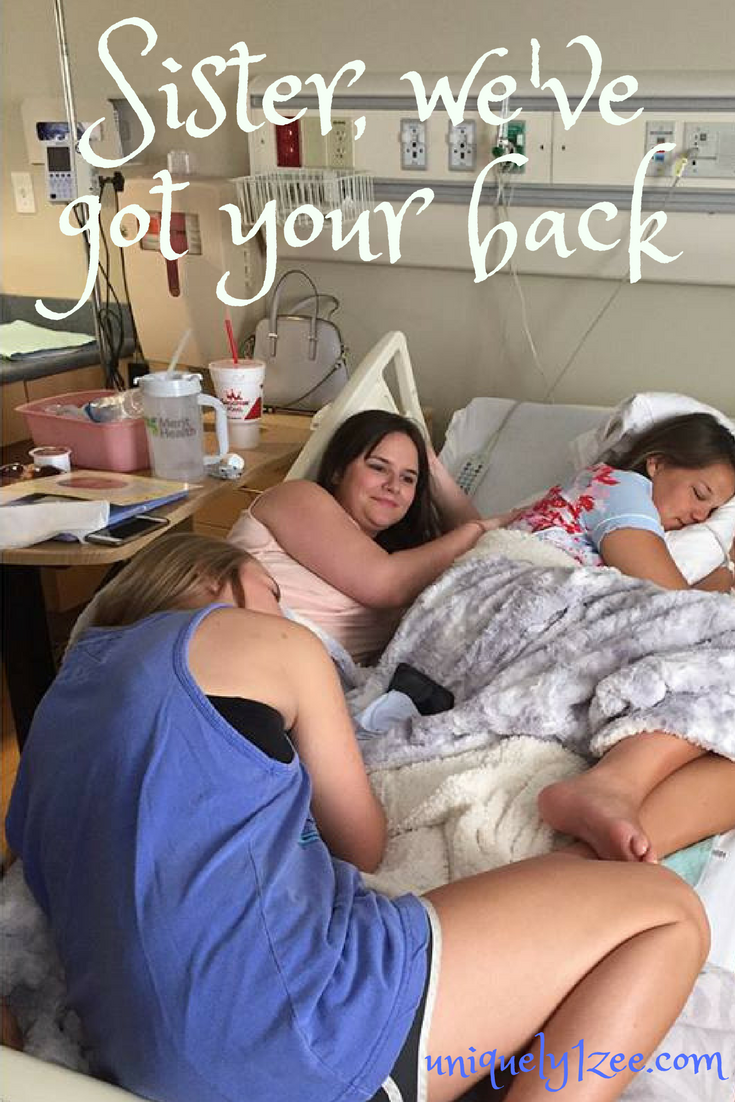 I asked my friend if it would be okay to share this last picture of her girls.  This photo is the epitome of sisterhood.  One sister in labor and the other sisters were right there to help her through it.  By the way, she made it and she has a beautiful baby boy!
© Zee Dean and Uniquely1Zee.com, 2018. Unauthorized use and/or duplication of this material without express and written permission from this blog's author and/or owner are strictly prohibited. Excerpts and links may be used, provided that full and clear credit is given to Zee Dean and Uniquely1Zee.com with appropriate and specific direction to the original content.