How to Break Free From Perfect
Life is not a fairytale.
Okay, clear your throat and use your queenly voice when you read this and later I'll share a few tips on how to break free from perfect.
Once upon a time, in a land far away, there lived a beautiful, flawless princess.  It was a land filled with only good days!  She grew up and married Prince Charming and had five perfect children.  In fact, they never got dirty.  Additionally, the children never complained or whined. Further, they never grumbled or argued.
Also, they never left Legos all over the floor for anyone to step on.  And they always kept their room clean. Moreover,  they grew up and were perfect students with the perfect at-ti-tude all the time!  Everything was just perfect!  Ha – You're right it's a fairy tale!
God has a grand sense of humor. 
He knows just the right way to rock your world!
Now, here's the real deal. 
Once upon a time in a tiny little town, a girl grew up, went off to college, began her career, got married … and then God turned her world upside down by giving her five fabulous BOYS all with different attitudes.  Yes, that girl is me!
As a matter of fact, I was selected the "Neatest" in high school and in college almost every Thursday I would clean my dorm room until it was immaculate.  Correspondingly, my friends joked that they could eat on my dorm room floor.  Truly, I remember vacuuming the rows in the carpet of my first apartment and then looking around and breathing in the clean, fresh smells of what I thought was my perfect first apartment.
Commercials and television shows even depict the perfect woman as the do all and be all kind of woman – hot meals, clean house, clean children, perfect dress, perfect hair.  As I think back on past experiences and those shows, I realize that those things and some past experiences caused my vision to be skewed, flawed, blurred and maybe, just maybe teetering on OCD (Obsessive Compulsive Disorder).
Flaws, fairytales, facades ~ oh my!
Imperfections draw us to the Father.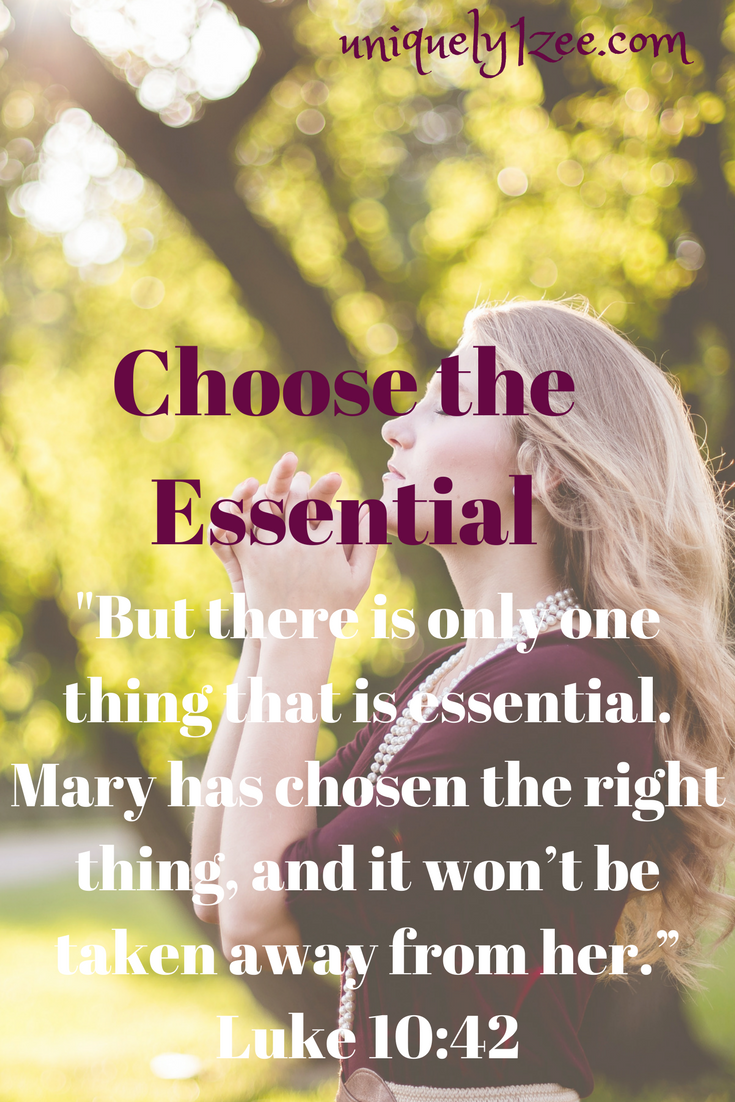 Then, the Master said, "Martha, dear Martha, you're fussing far too much and getting yourself worked up over nothing. One thing only is essential, and Mary has chosen it—it's the main course, and won't be taken from her." (Luke 10:42, The Message)
Through these words, God showed me that all I need is Him and He is enough.  Because He is enough, I don't have to strive for the world's definition of perfection.  Thank God for freedom!  Don't get me wrong now, I haven't perfected this thing called life.  After all, I am still a work in progress and I will be until I leave this earth!
Jesus knew we wouldn't get it all right.
If you fall for the lies of the world, you will think that perfect is a size six, with a size seven shoe;  a spotless home; a mansion or the perfect cottage, a white picket fence, child, car, minivan, dog and on and on. The Bible says in this world we will have trouble -not that there is a possibility.   Jesus wants us to run to him with all of our problems so he can heal and help us.
Am I more concerned with pleasing God or man? I don't want to be a crazy mama. I don't have to be that way. God's way is different and will give us an untroubled peaceful heart that is not easily swayed. As a result, my peace, hope, oxygen, hydration, freedom come only from the Living Water, the Redeemer, the Prince of Peace!
Our Imperfections Help Others.
A perfectionist mentality is all about perspective and the lies we've accepted.
Perfect house, spouse, car, job, child, life….accomplishments and earthly treasures.  If we dig deep down to the roots, it's really about what others will think. Will they judge me or label me as a bad parent? Can I handle their judgment?  Thinking this way can make us feel chained instead of free, overwhelmed instead of peaceful, busy instead of still, thirsty instead of hydrated, helpless instead of hopeful, breathless instead of oxygenated.  We need to share our story and our imperfections with others so they can be set free from the world's idea of perfect. Every woman you meet has a story to share and so do you.
Let go of the picket fence mentality!
Our Family Doesn't Care if We're Not Perfect.
Recently, I asked my boys what the perfect mom looks like to them. They never mentioned size, clean house or things. They mentioned things like fun, games, reading, spending time, feeling loved and cared for, hugs and smiles. After a little research and a whole lot of thinking, I began to redefine what I thought perfect was or should be.
As I began to think of the perfect mom, my thoughts turned toward the mom who's taking care of herself (rest, water, fun, quiet time), seeking God for guidance, wisdom and heart change, loving herself, relaxing more, loving her family well, playing and having fun, leading and teaching, living in the moment, and doing her very best  – not trying to be her neighbor, friend or someone she knows from Facebook or that Pinterest Mom.  Societies definition of perfect will stress you and make you an emotional wreck – running, doing, comparing.  They love you for who you are, not your housekeeping skills.
Are We Leaving a Legacy of Perfect?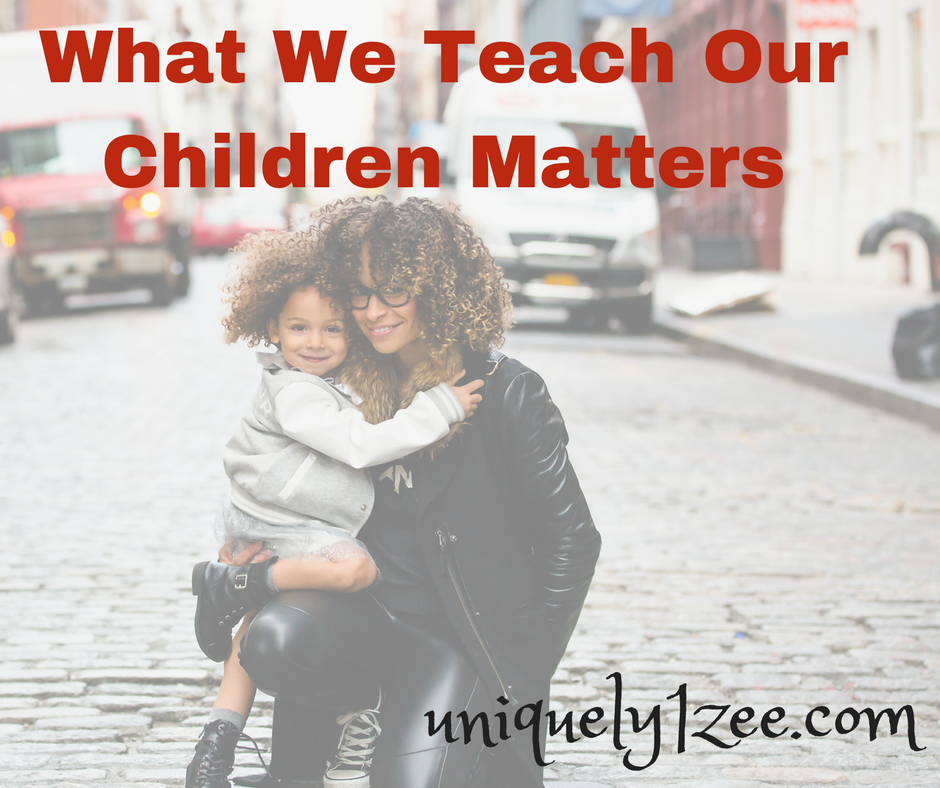 What are we teaching our children?  What does this say to my children – 100 on a test makes you smart and perfect?
Perfection Kills Our Progress, Dreams, and Goals.

God has set us free.   Free to be who he designed us to be. Freedom of mind, body and spirit.  It doesn't matter if my son is wearing one navy shoe and a red shoe. I'm thankful that he remembered his shoes.  It doesn't matter if I'm not the perfect cook – even the best chefs burn things sometimes.   It's okay mommas  – give yourself grace.
Philippians 2:13 NLT says, "God is working in you, giving you the desire and the power to do what pleases him."  Psalm 138:8  says, "He will perfect those things that concern you." The common factor in those scriptures is that HE will do it! God will do it!  We just need to be a willing vessel and HE WILL DO IT!  Be Brave, Be Free,  and Go For That Dream Girl!
Let Go, Be Free, and Watch God Work Do a Great Work in Your Life.
My mom used to sing a song called I'm Free by Milton Brunson. These are the words:
I'm free, praise the Lord, I'm free.

I'm no longer bound, no more chains holding me.

My soul is resting and it's just a blessing.

Praise the Lord, hallelujah, I'm free!
It is my prayer that we will be pruned by the Master Gardener,  purged by the Prince,  and reshaped by the Potter.  Sweet Mommas~sweet, sweet Sisters ~ take a deep breath, let go and be free! Take off the chains and weights of society's definition of perfect and focus on the real woman – a  beautiful woman, a loving woman, a joyful woman!  Be real, be you! I'm praying that these little tips show you how to break free from perfect.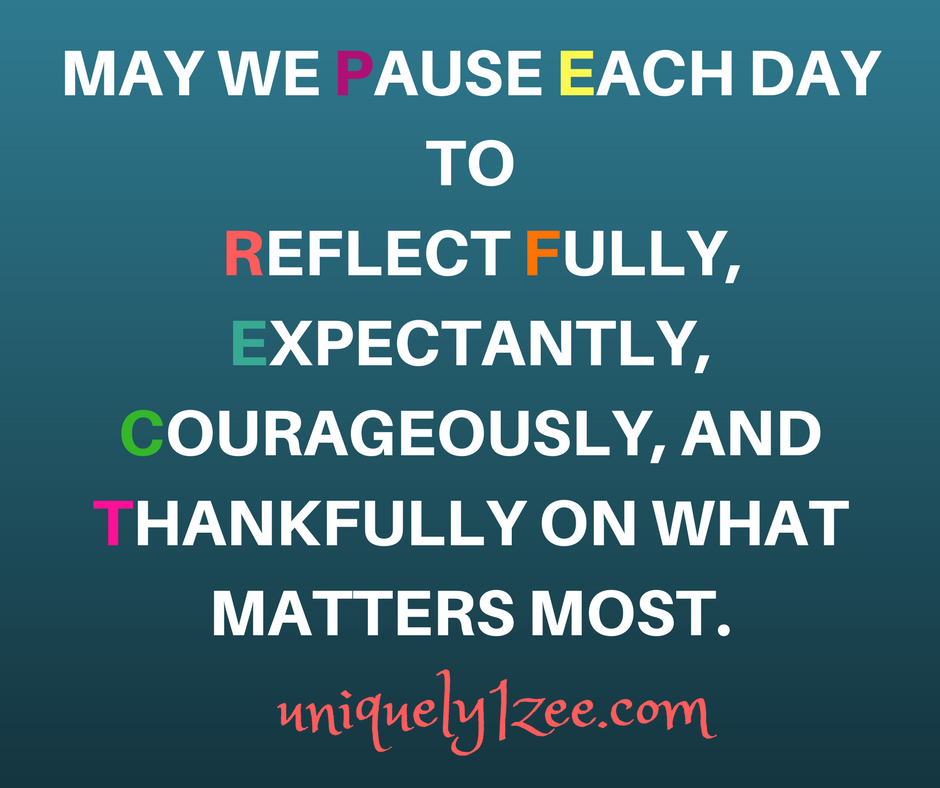 You'll find a few great resources below to help you break free from perfection:
I was the perfect mom…until I had children by Kristina Kuzmic – This is a must watch for a great laugh!
Why Perfectionism Will Crush Your Productivity — And How To Stop It
No Perfect Moms by Jill Savage
Grace Not Perfection by Emily Ley
The Perfection of Imperfection by Priscilla Shirer
Breaking Up with Perfect: Kiss Perfection Good-Bye and Embrace the Joy God Has in Store for You by Amy Carroll
Present Over Perfect: Leaving Behind Frantic for a Simpler, More Soulful Way of Living by Shauna Niequest
©  Zucchini "Zee" Dean,  and Uniquely1Zee.com, 2018. Unauthorized use and/or duplication of this material without express and written permission from this blog's author and/or owner are strictly prohibited. Excerpts and links may be used, provided that full and clear credit is given to Zucchini "Zee" Dean and Uniquely1Zee.com with appropriate and specific direction to the original content.