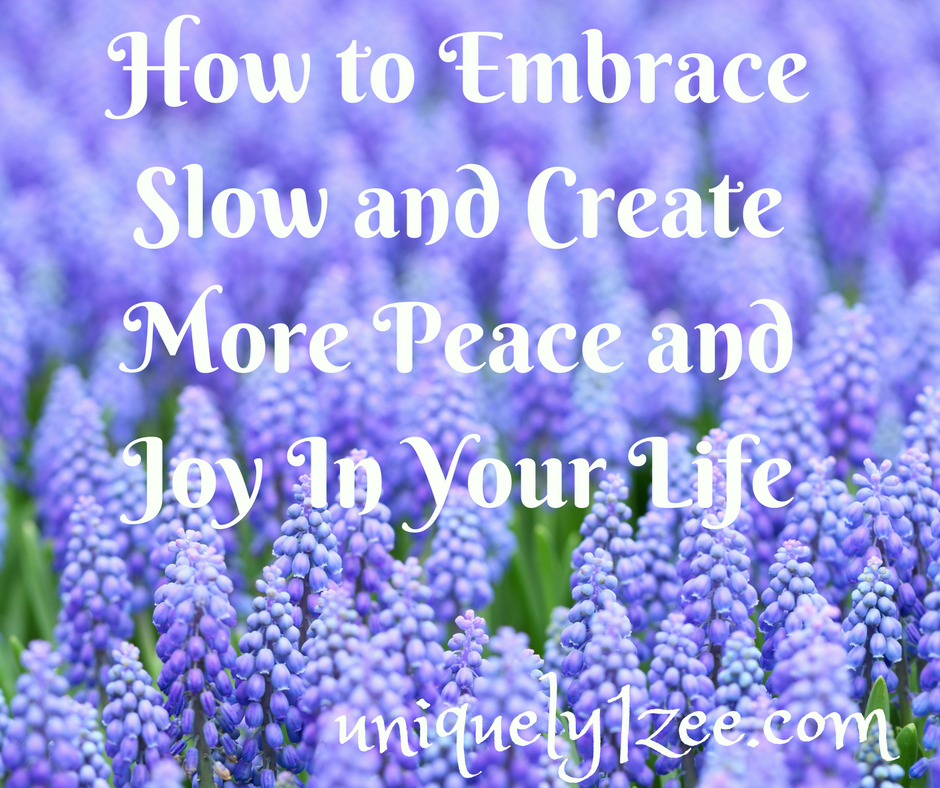 How to Create Peace in Your Life
When we try to juggle everything, we can't enjoy anything."
-Courtney Carver, Be More With Less
I want to embrace slow and create more peace and joy in my life?  What about you? What are you committed to doing each month to make your life simpler or better?  This year I committed to simplifying my life.  I committed to embracing slow and creating more peace and joy in my life. Why don't you consider joining me on this journey?
Embrace Slow!  Embrace Your Season!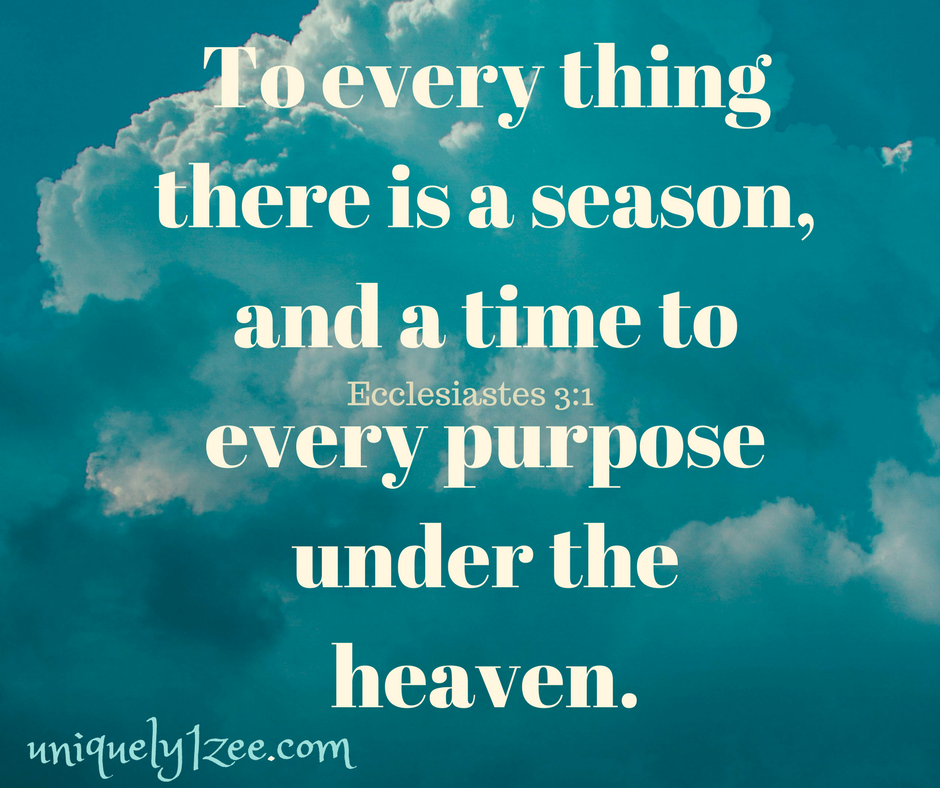 Simplify Your Life!
This year I'm taking a course called Simple Year and each month we tackle a different area of our life. This month is all about owning your busyness and then making necessary changes to let some things go or simply say no.  Well, that got me to thinking and decluttering and sometimes you just don't have a choice when life slows you down.  A few weeks ago I was in bed for several days with sinus, mastoiditis and just some pretty painful and nasty issues.  I couldn't do very much so in between sleep and pain I decided to decluttering my crazy, full Amazon "save for later" cart and organized all those wish lists that have been there for years and I do mean years.  Boy, it felt good to focus on that one thing and slay it. I'm so thankful to be on the mend now.
Although some part of me was ready to get back into my regular routine, my heart, soul, and body needed this slower pace.   I started thinking maybe God is shaking up my normal routine and teaching me that it's okay to live a slow life. This thought didn't just start, I've been tossing around the idea for about the past two years and slowly taking steps to let go – albeit it's a work in progress.  I'm ready to embrace slow and create more peace and joy in my life which can be hard when you have children, but there are things you can do to create a slower pace.
Boycott Busyness In Your Life!
You know the more I think about, the more I realize that busyness is a trick and it can become an addiction. We get tricked into thinking it's pretty cool to be SUPERWOMAN. The do it all. bring home the bacon, fry it up in a pan, caregiver, cab driver kinda woman. You do know what I"m talking about don't ya. Today I'd like to share an invitation from blogger and author, Courtney Carver to take part in a Busy Boycott.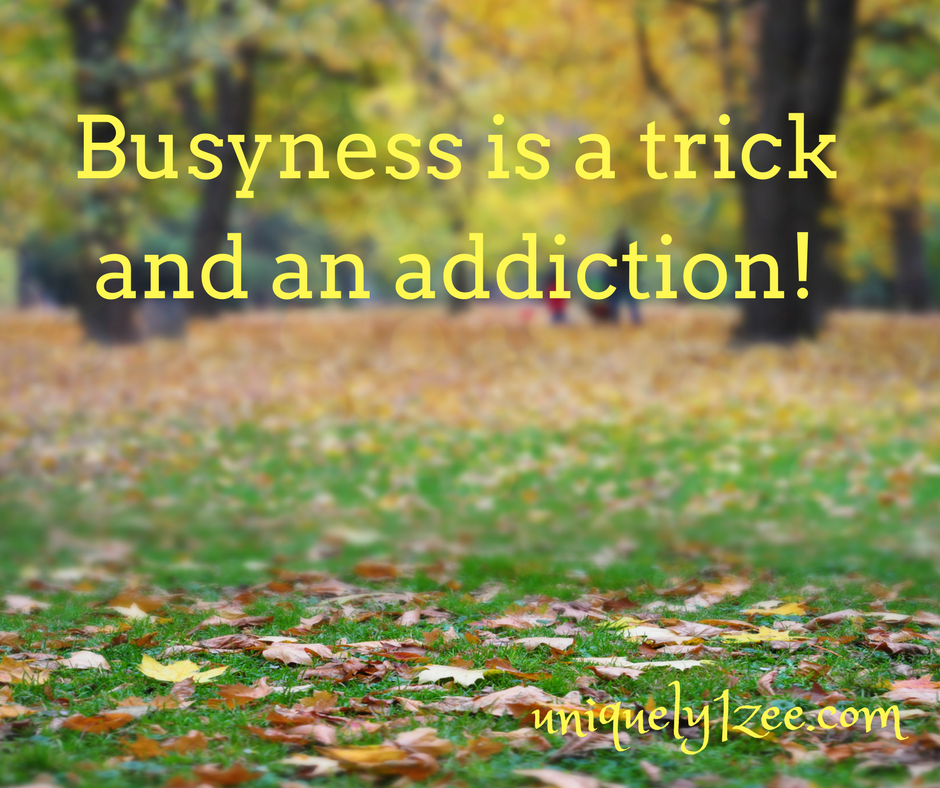 Commit to slow and simple.  Now that means we'll have let some things go and say no to a lot of things. But saying no, allows us to say yes to the best things. Why don't you go with me on this journey?
Each month I'm choosing one thing to work on, let go or make better. I am purposely choosing to do things differently and just go slow.  During the holidays, we chose to do less and enjoy more.  We chose a non-traditional quick dinner on Christmas day. We did a lot of resting and we just chose to intentionally take time to hang out and enjoy family and friends.
Invest in Your Relationships!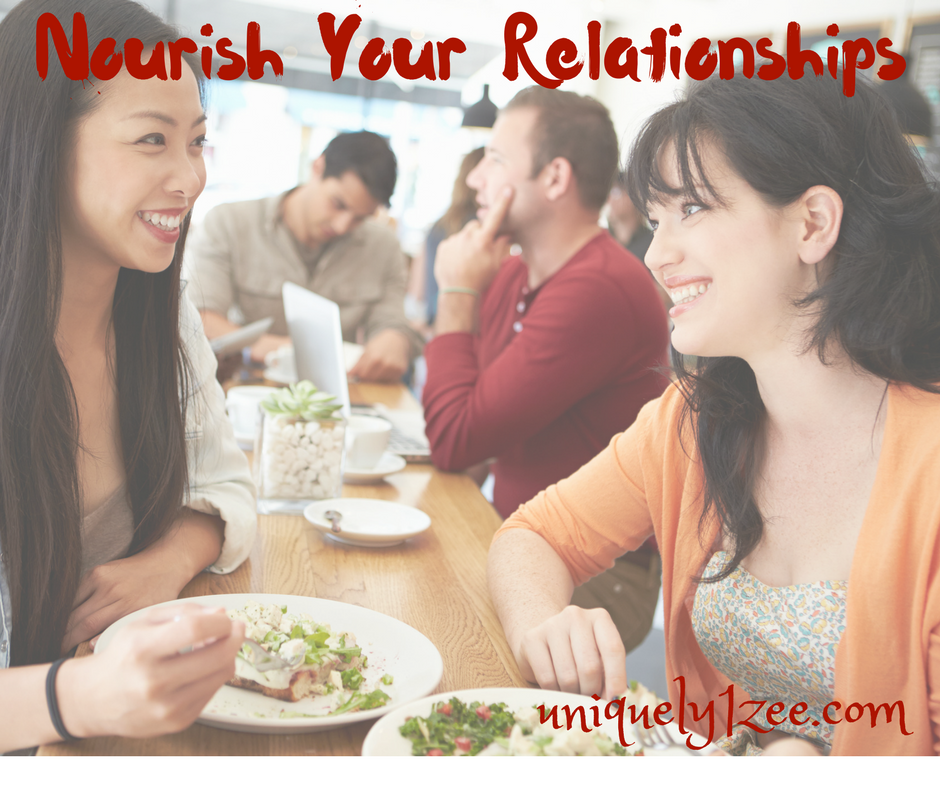 January was about refocusing my life.  I'm a member of an online community of women called iBoom Community.  Each week we are taught a new principle and then given a  coaching assignment to help implement the principle into our life.  It's been great to work on my personal growth with a group of like-minded women.  Do you have a circle of women that could help you be a better you? If not, why don't you look for one – online or locally.
Invest in Yourself!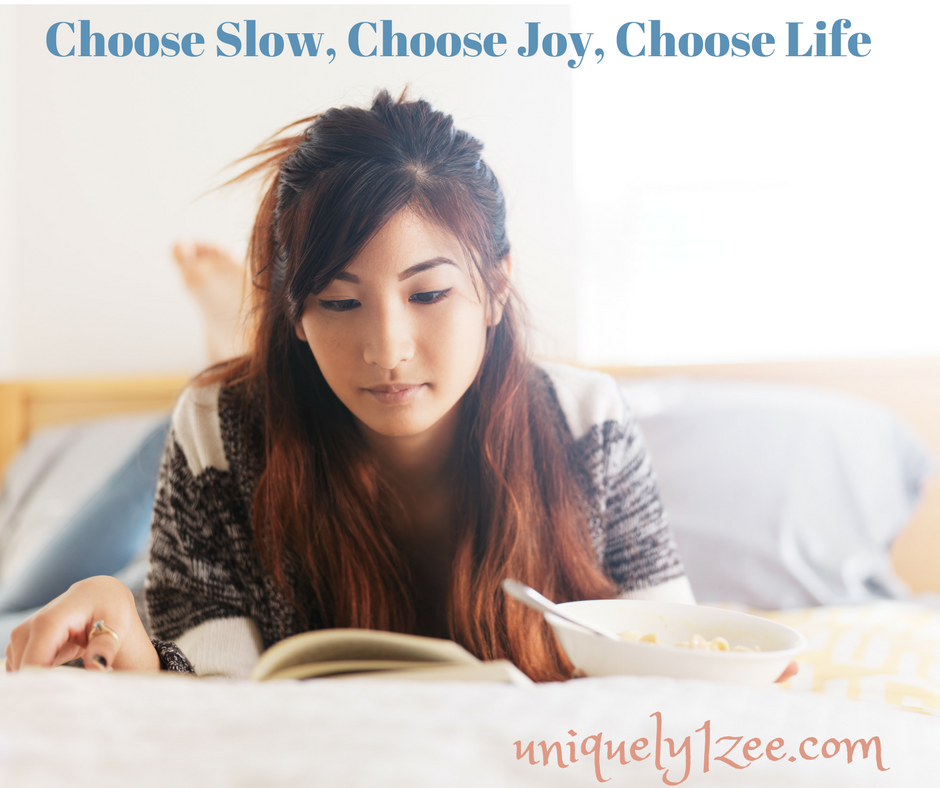 Last month, I focused on self-care and fun.   I finally went to lunch with some friends.  We had been talking about it for over a year.  February has been all about simplifying my life by choosing something to declutter.  I've been decluttering books, clothes, jewelry and even my email.
I'm continuing to focusing on nourishing my body, mind, and soul because I need this every day.  Just because January is over doesn't mean that self-care goes out the window. Nope, I'm picking up all my self-care lessons and habits and adding them to my yearly arsenal of self-care tools. By the end of the year, I want to be a different woman.  I want to be more joyful because I've intentionally chosen to go slow, choose the best, and let go of the rest.  After I wrote this post, I listened to a wonderful podcast from Kristi Clover of the Simply Joyful blog and podcast.  I came back to edit my post just to share this with you.  In the podcast, she interviewed Emily Ley, creator of the Simplified Planner and my favorite journal.  Emily shares some additional tips on simplifying your life.  Take a listen – I think it will bless you.
Embrace Slow, Create More Peace, and Restore the Joy
We are Better Together!
Want to go on this journey of slow with me?  Leave a comment sharing what you plan to do this month. When was the last time you read a good book, sipped some tea or coffee while perusing a magazine, sat on the couch and watched a good movie with your spouse, played a game with the kids,  or visited a friend?  Don't let life pass you by and allow busyness to smother the most important things in your life.  Prayerfully consider and answer the following questions.
What's on your schedule that needs to be removed?
How can you create the week you want?
What is important to you – really important?  What matters?
Who are the most important people in your life?
Is there one thing you can do today to live intentionally and slowly?
What makes you smile inside and out?
There was one question that was asked in this month's Simplify Your Year lesson that I'd like to ask you.  If your home was on fire and you were outside, what you run into your burning home to save?
Why don't you think of some other ways you can embrace slow and create peace and joy in your life?
Take a deep breath!  Start today! Start slow! Be intentional! Little by Little!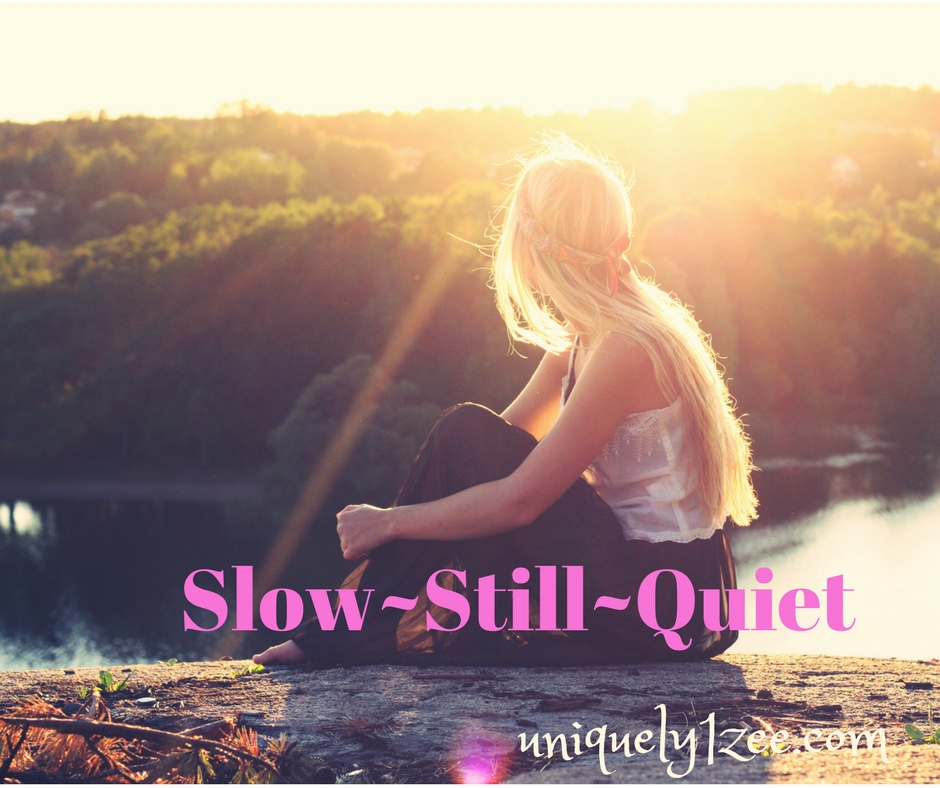 Here are a few unbusy resources just for you